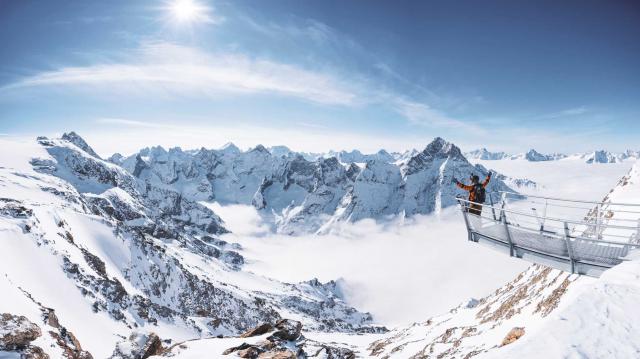 The Belvédère des Ecrins viewing platform
DON'T MISS!
Accessible from the age of 4, a 10-minute walk from the funicular arrival station (3,400 metres).
We recommend you dress up warm and wear suitable footwear.
We also recommend you use your "pedestrian" pass to take you up to the glacier before 2pm, coming back down by 4pm at the latest.