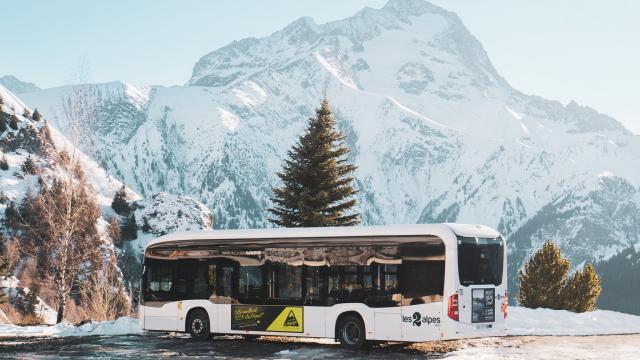 There are plenty of good reasons for using the free shuttlebus!
→ If you're in a rush or don't want to walk…
→ If you're carrying a lot (shopping, gifts and baguette under your arm),
→ If you've got little ones,
→ If you're always running late,
During the season, free shuttlebuses run throughout the resort of Les 2 Alpes every day.
There are fitted with a ramp for wheelchair users.