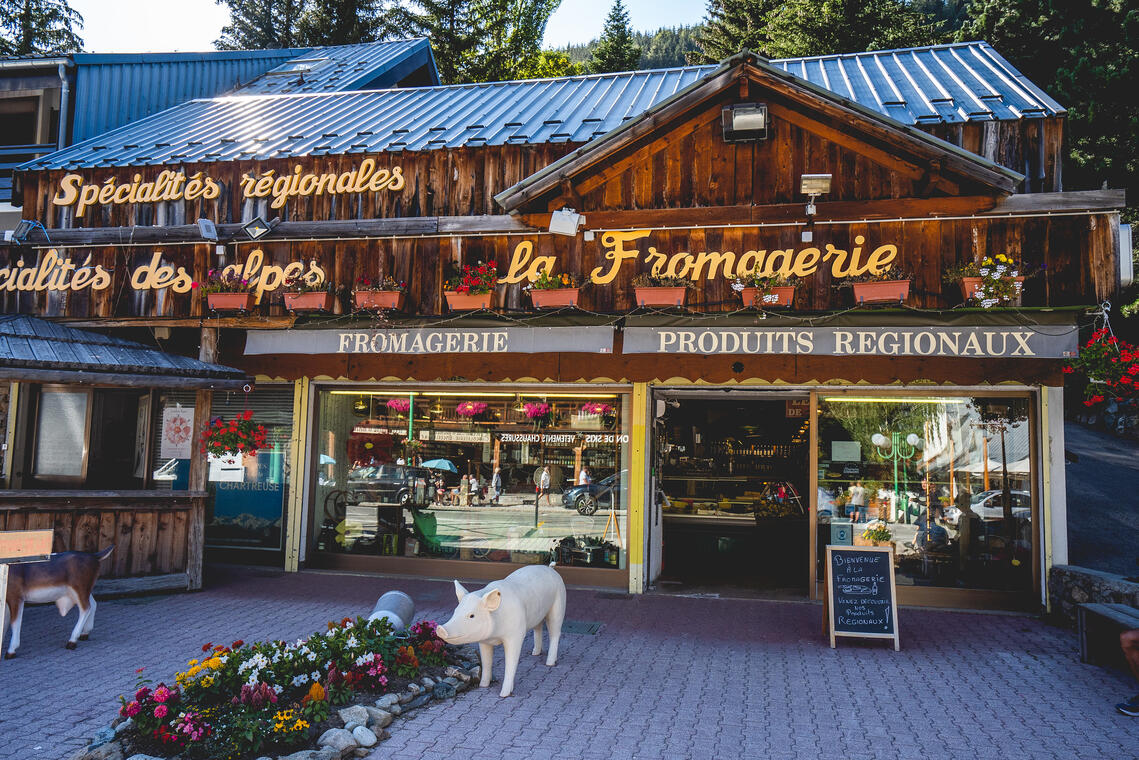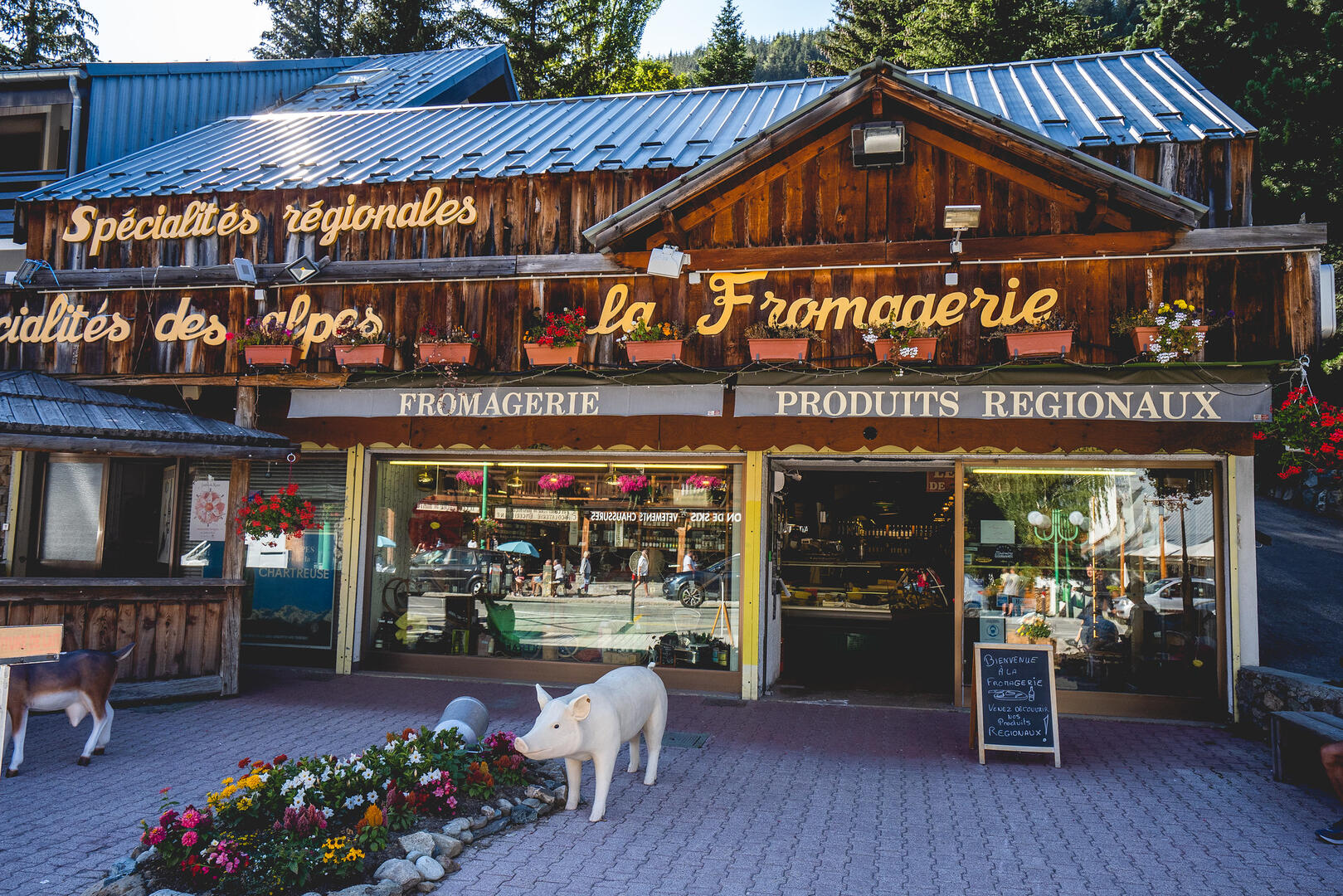 La Fromagerie - Épicerie Fine
Shops,
Food shop,
Quality grocer,
Regional products,
Cheese shop,
Wine shop
in Les Deux Alpes
Cheese maker and ripening expert.

Alpine specialities: raclettes, fondues, cured meats by the slice. Apéritifs and cheese platters available by booking.
Cheese, sausages, mountain honey, preserves, cakes, biscuits, sweets, wine cellar, regional beers.
Maturing cellar.
Raclette and fondue equipment hire (50€ deposit).
Environment

Ski resort

Mountain location

Resort centre

Near shuttle stop

Spoken languages
Accessibility

Accessible for self-propelled wheelchairs

Equipment

Services
From

May 5, 2023




until

May 7, 2023

From

May 12, 2023




until

May 14, 2023

From

May 18, 2023




until

May 21, 2023

From

May 27, 2023




until

May 29, 2023

From

June 9, 2023




until

June 11, 2023

From

June 17, 2023




until

August 27, 2023
Saturday

10:00 AM - 12:30 PM

3:30 PM - 7:30 PM

Sunday

10:00 AM - 12:30 PM
Saturday

10:00 AM - 12:30 PM

3:30 PM - 7:30 PM

Sunday

10:00 AM - 12:30 PM
Thursday

4:30 PM - 7:30 PM

Friday

10:00 AM - 12:30 PM

3:30 PM - 7:30 PM

Saturday

10:00 AM - 12:30 PM

3:30 PM - 7:30 PM

Sunday

10:00 AM - 12:30 PM
Monday

10:00 AM - 12:30 PM

Saturday

4:30 PM - 7:30 PM

Sunday

10:00 AM - 12:30 PM

3:30 PM - 7:30 PM
Saturday

10:00 AM - 12:30 PM

3:30 PM - 7:30 PM

Sunday

10:00 AM - 12:30 PM
Glacier

- 3200m

Station 1650

- 1800m
Tph jandri exp 2

en préparation

Fil neige dÉbutants

Closed

Funiculaire

Closed

Tk dÔme nord

en préparation

Tk la lauze

Closed

Tk muretouse

Closed

Tk puy salie 1

en préparation

Tk puy salie 2

en préparation
Tmx du diable

Closed

Tsf super diable

Closed
Piste de desc. vtt

Closed
Tmx vallee blanche

Closed

Tc super venosc

Closed

Tsf la cote

Closed

Tsf mont de lans

Closed

Tsf petite aiguille

Closed