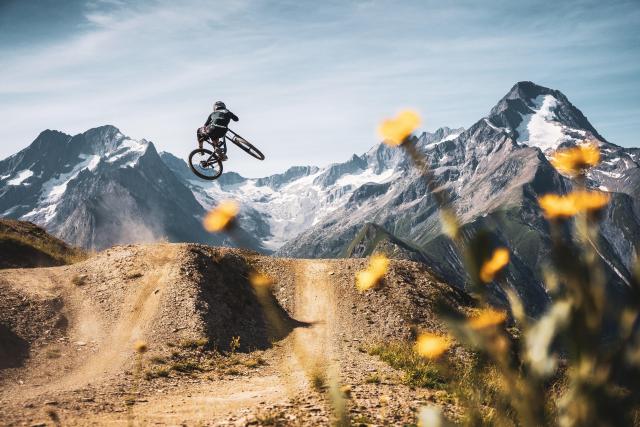 FAVOURITES
MTB trails that you'll love too!
– The breathtaking Fury,
A competition-level trail and the legendary Venosc trail will delight more advanced riders and those who dare to give it a go!
– The Diable trail
With its many trails and ultra-modern chair lift, the Diable sector offers routes and modules to suit all levels.

– The Venosc trail
Amongst wild nature and perfectly marked paths, this spot has become part of Les 2 Alpes' Mountain Bike legend.
The flagship event of the summer
22nd year from the 24 to the 26 of June 2022
A few words about the concept behind THE race: MOUNTAIN OF HELL
it's quite straightforward: the start line is in the snow at an altitude of 3,400 metres… with a 2,500 metre vertical drop
• it's tough: a 25-kilometre freeride enduro descente over all terrain types (single track, rocks, snow), with a good dose of adrenaline
• it's straight down: a crazy vertical drop…non stop…first one to the bottom wins!!!!
So, ready to rise to the challenge?
We wouldn't miss this show for anything!