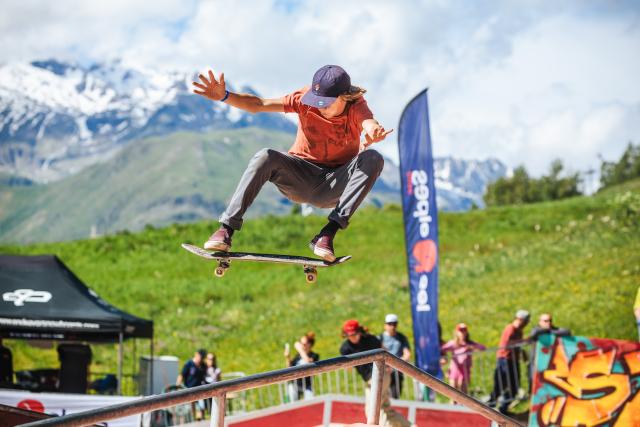 Les 2 Alpes' skatepark: a place to hang out that everybody loves!
The great sociable atmosphere and the fact that its riders respect and help each other [and most importantly help younger and less experienced riders] make this a truly unmissable place to visit. There's a warm, welcoming vibe, which draws in families who often bring a picnic so they can watch the riders do their tricks.
Set at the foot of the slopes, Les 2 Alpes skatepark is run by the DSK 2 Alpes Skate Krew association which now numbers around twenty local members.
It's open to the many holidaymakers who like to skateboard, though of course young children remain the responsibility of parents.
You can choose between skateboarding, rollerblading or scootering.
You are strongly advised to wear protective gear and a helmet.
Enjoy!