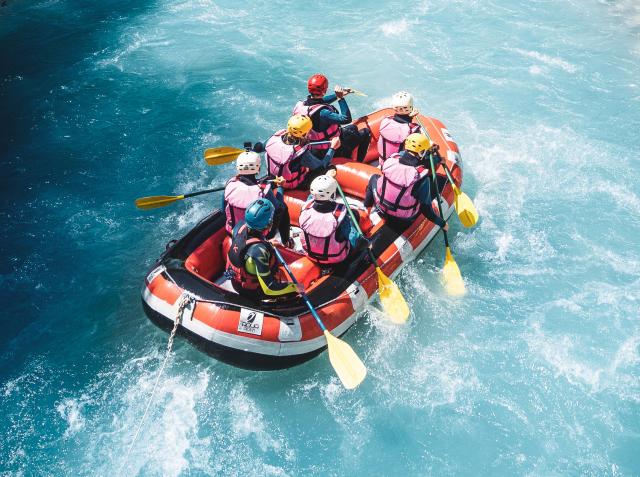 Two rivers run through it…
The Vénéon Valley and La Grave's reputation for white water sports needs no introduction: rafting, hydrospeeding, hot dog rafting, canoeing, air boating, canyoning… a huge range of activities accessible to both children and adults. Come and try out these aquatic mountain sports against a picture postcard backdrop.
DID YOU KNOW?
The source of  the VÉNÉON is located in La Bérarde, at the heart of the Écrins mountain range. More precisely, at the large La Pilatte glacial pool. The source of  LA ROMANCHE is the Plate des Agneaux glacier, in the north section of the Écrins mountain range.