National Parks, we give you the keys...
... to find out more!
Everything you always wanted to know about what's allowed in National Parks, but were afraid to ask!
With the family
Lac du Lauvitel
One of the most beautiful lakes in the Écrins National Park, this is somewhere to delight the whole family. A 90-minute walk accessible to all ages leads you to a protected site  and nature reserve. If you're up to it, the hike can be continued all the way to Lac de la Muzelle, via the Col des Vallons.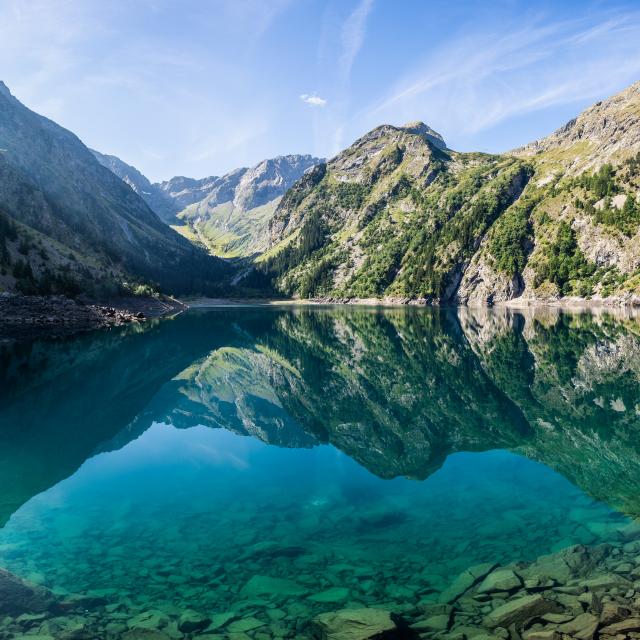 For sporty visitors
Lac de la Muzelle
Setting off from Bourg d'Arud, this fantastic hike will take you to the foot of La Muzelle glacier, at an altitude of 2,100 metres.
It offers a real variety of landscapes, taking you through a forest,
a lush green valley, and finally, a rocky climb.
A breathtaking landscape awaits you upon arrival!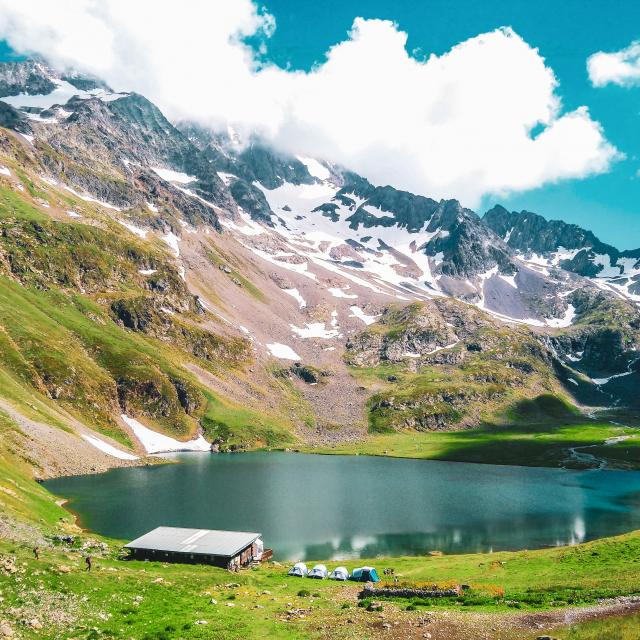 Venosc, a gateway to the Vénéon…
Venosc, a traditional village with its cobbled streets and artisans.
Take part in white water activities on the turquoise Vénéon river: rafting, hydrospeeding, hot dogging…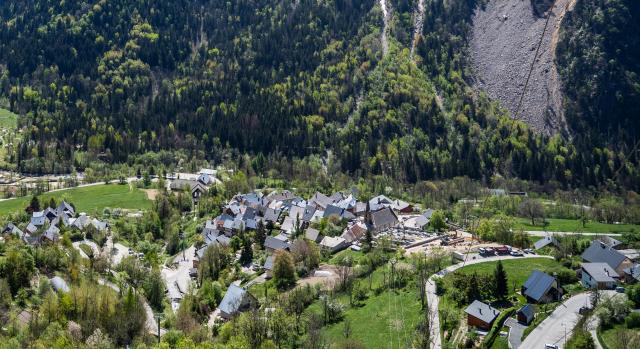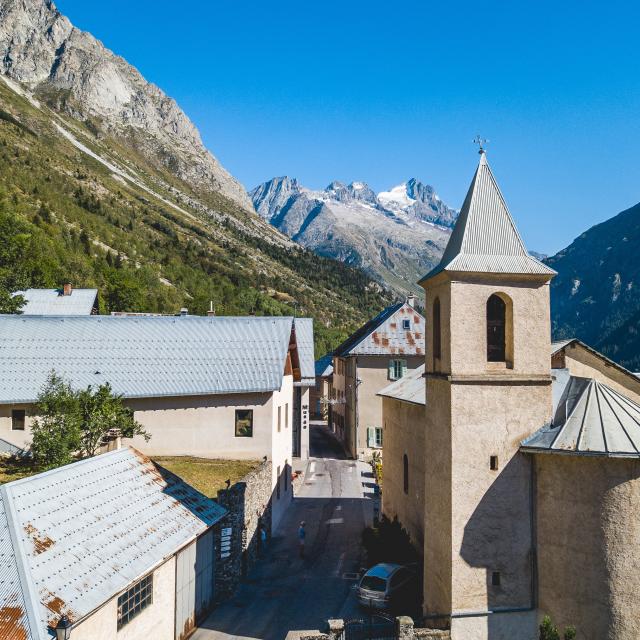 Further along the Vénéon Valley is Saint Christophe en Oisans, one of the birthplaces of mountaineering, boasting renowned cafes and a mountaineering history museum.
Right at the end of the mountain road is the little hamlet of La Bérarde. Perched at an altitude of 1,700 metres, it is uninhabited in winter but a renowned hiking destination. The glaciers surrounding the village invite you to explore this unspoiled, enchanting dreamland.